Products
A small selection from our wide range of fully installed Tachograph products
ANALOGUE TACHOGRAPHS

The Stoneridge analogue tachographs can be fitted to a huge range of trucks, are easy to fit, and come with a 2-year, unlimited mileage warranty.
The two types of analogue tachographs available are the 2400 Radio Style Tachograph and the 8400 Circular Tachograph.
They combine a wide selection of features and benefits as follows:
2400 Radio Style Tachograph:
Full range to suit most vehicles
Programmable 4th stylus on most models
Accommodates a range of input speed signals
No battery replacement necessary
Serial data output
New and FRU types
8400 Circular Tachograph:
Circular conventional speedometer display
Superior unlimited mileage warranty
Full range to suit most vehicles
Uses standard charts
12 or 24v option
125 km/h, 140 km/h & 180 km/h
1 or 2 driver options
Four stylus versions to record revs and events available
** 2 YEAR UNLIMITED MILEAGE WARRANTY **
To Request More Information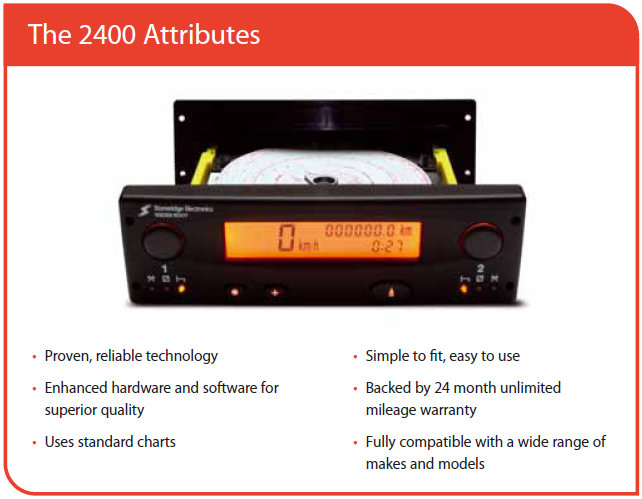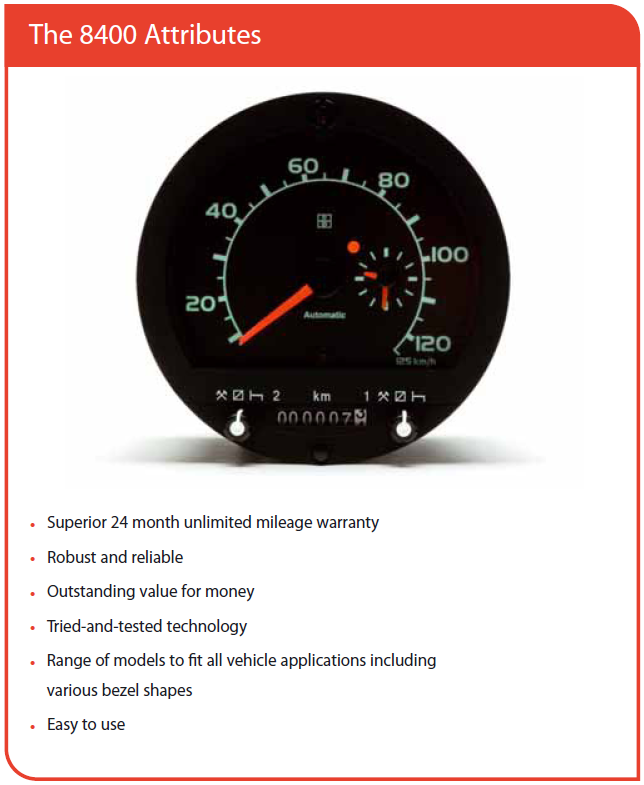 DIGITAL TACHOGRAPH – SE5000 Exakt Duo2
The new SE5000 Exakt Duo2 is built on drivers' needs. As our smartest One Minute Rule digital tachograph yet the Duo2 includes Working Time Directive calculations, ensuring drivers know exactly how long they've been working for, meaning fewer infringements and fewer costly fines. And with this accurate data to hand, fleets will be able to plan their week more effectively. The benefits really do stack up and are outlined below:
Working Time Directive calculations
Advanced Period of Availability mode
Drive and rest time countdowns
Helps keep within Drivers Hours' legislation
An average of 45 minutes extra driving time gained*
Improves driver and vehicle utilization
Super-fast download times
Simple and intuitive manual entries
2-year unlimited mileage warranty
Free online training tools
Free Apps to help your driver with his day**
*On average – results depend on driving pattern. ** Apps require purchase of Tacho Link dongle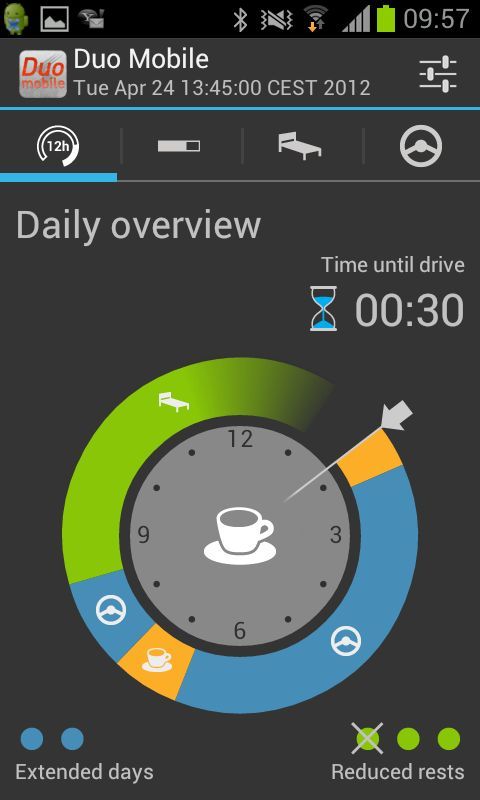 DATA DOWNLOADING – Optac Download Tool
The OPTAC Download Tool is one of the most flexible tachograph download tools on the market. This portable handheld unit can download information from a Digital Tachograph or Driver Smartcard. Use anywhere – the depot, home, and away from base.
Features and benefits of the OPTAC Download Tool are as follows: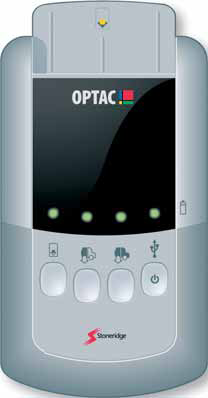 Simple to use
Handheld and portable
Robust and durable
Integrated smartcard reader
Location options for driver downloads
Stand alone operation
Can copy data to OPTAC memory stick
Replaceable connectors
TACHOGRAPH PROGRAMMING – Optimo
Take a look into the future of tachograph programming with Stoneridge's latest technology-driven workshop tool – Optimo. This PC based platform increases workshop efficiency by being easy to use and containing many useful software applications. The Optimo is available in 14 languages and features, an 8" touchscreen, wireless functionality, a rubberised over moulding for increased robustness and more.
Features and benefits of Optimo are as follows:
Wireless programming and calibration for radio sized tachographs
Switch the 2nd source of motion function on/off
Integrated SE5000 Configuration System, so no need for additional tools
Tacho Swap feature saves time when replacing tachographs
Tachograph and Sensor Cross Reference removes doubt over correct part
Over 270+ simple Product Application Sheets
Storage space for pdf documents
Dimensions: 240mm x 170mm x 60mm
8" touchscreen for easy navigation
To Call or Request Further Information